Premium Legal Services

without the Boston premium
Tips For Landlord Regarding Lien Waivers
Blog
,
Real Estate
Posted in on April 6, 2016
Commercial landlords are routinely requested to enter into waivers with tenant lenders and equipment lessors regarding the secured interest that the landlord acquires in the tenant's personal property either statutorily, in a lease provision, or in bankruptcy.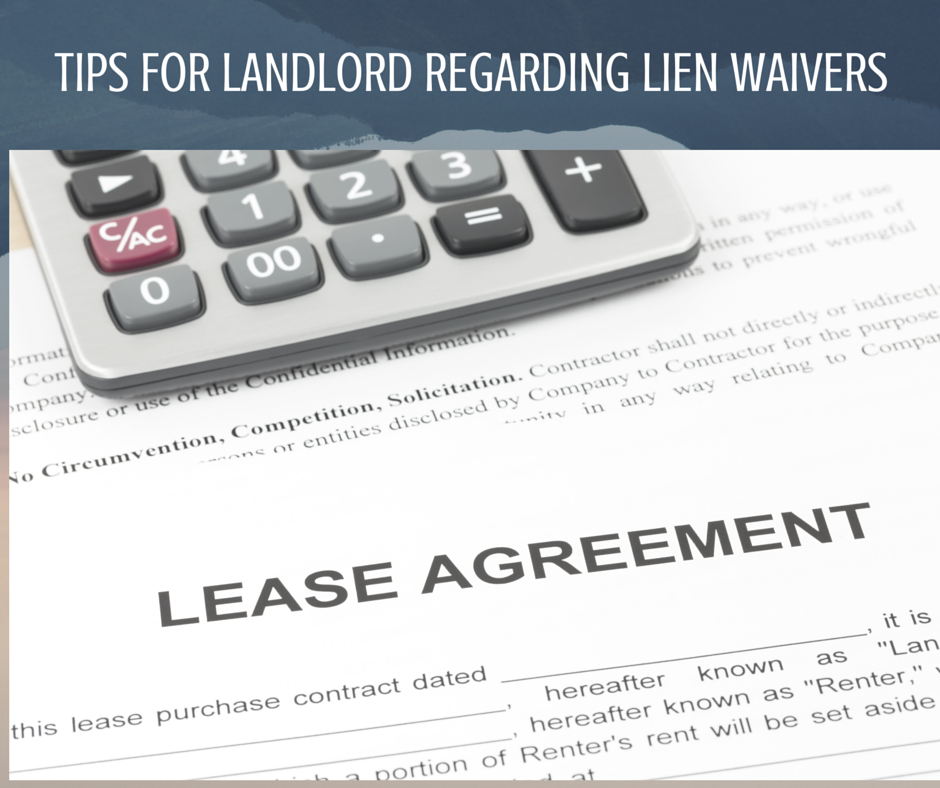 Since landlords succeed when their tenants are successful, landlords usually sign lien waivers without much thought or concern.  Although the better business practice is to accommodate lien waiver requests, the landlord should take care to insure the language is modified to protect the landlord's interests.
As a landlord you should keep in mind the following, in reviewing and prior to signing any lien waiver:
Description of Collateral Being Secured. Be sure to limit the description of the collateral that the lender or equipment lessor is attempting to secure to only personal property that is related to the loan or lease.  Real estate fixtures and other items that would cause damage to the premises should they be removed should be specifically excluded from the collateral.
Removal Notice. The landlord should receive reasonably sufficient notice prior to any removal of the property and the time period in which the lender or equipment lessor has to remove the items should be limited to a date certain.
Use and Occupancy. If a lender or equipment lessor wants possession of the tenant's property, it is most likely that the tenant has defaulted under its lease with landlord and vacated the premises. Since the equipment being left behind prohibits a new tenant from initially moving into the space, the landlord should insure that the waiver provides for recovery of occupancy fees until such date as the property is removed.
Indemnification and Insurance. The waiver should also provide for the landlord to be indemnified and that adequate insurance exists during such period that the personal property remains at the premises.
Auctions and Other Signage. The landlord also wants to avoid signage that taints future leasing of the property such as auctions or for sale signage.  Such signage should be specifically prohibited in any lien waiver.
Bankruptcy. The landlord should also specifically reserve its rights as a preferred creditor in any bankruptcy proceeding.
In conclusion, lien waivers are generally requested and landlord's refusal to sign may prevent the tenant's business from succeeding.  The landlord, with the correct revisions to the lien waiver document, can protect its interests and allow for the tenant to be successful. For more information contact our real estate attorneys.– Gene Guimond